A roadshow about the Heartland Community Wind project will be hitting Scotland.  The events are being organised by Sharenergy  on behalf of the group and will include a presentation from Jon Hallé on how community benefit societies work and can fund projects, a round up by renewable energy company RM Energy on the project and the management of a wind installation, plus an opportunity to ask questions about this share offer.
Everyone is welcome and there is no obligation to become a shareholder!  Free to attend and nearly all venues are central with good public transport and nearby parking. Light refreshments will be available.
Event dates and further details are on the Eventbrite page.  Sign-up isn't essential but helpful to indicate numbers.
Perth 1st June 12.30 pm, The Royal George Hotel,Tay Street, PH1 5LD.   details.
Glasgow 2nd June 12.30 pm – The Lighthouse, G1 3NU. details.
Edinburgh 2nd June 7.00 pm, Edinburgh Centre for Carbon Innovation, EH1 1LZ. details.
Main speaker – Jon Hallé – Director, Sharenergy.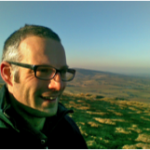 Jon is a founder director and staff member at Sharenergy. In this role he has a wide remit from detailed support of individual projects through details of technical or planning matters to a nationwide strategic involvement with public, private and third sector bodies.
Jon has provided support to over 100 community energy projects and has been closely involved in more than 30 successful community share offers.
Series of events planned – find out more about community ownership