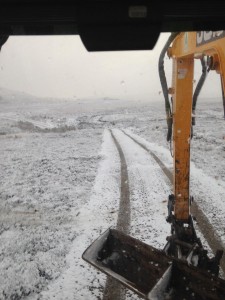 We are delighted to say that all shares in the project have now been subscribed – we have over 250 members, which is fantastic.
High winds and snowfall are continuing to create challenges for our installation team, but we are still well on schedule to install as planned. More images and an update will follow later in the week.
Anybody wishing to join a community energy project who has missed out on this share offer may be interested in the other projects listed here www.sharenergy.coop/live – all of which are trying to raise funds before the tax relief deadline at the end of November.
Heartland Community Wind reaches its target